נישאנה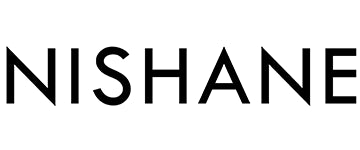 NISHANE
הכירו את מותג הנישה Nishane מותג בשמי הנישה הראשון מי איסטנבול טוקיאה נוסד בשנת 2012, ע"י מרטון גוזל & מוראט קטרן אשר מציגים בגאווה את הקולקציה האומנותית שעוצבה בזהירות יתרה. מגע אלגנטי, רגשות מאירים, ניחוחות ייחודיים ומתוחכמים. המאבק העיקרי היה להשיג נוסחה ייחודית שתמזג נכון את תווי הניחוחות באיכות גבוה ...
Read more
הכירו את מותג הנישה Nishane מותג בשמי הנישה הראשון מי איסטנבול טוקיאה נוסד בשנת 2012, ע"י מרטון גוזל & מוראט קטרן אשר מציגים בגאווה את הקולקציה האומנותית שעוצבה בזהירות יתרה. מגע אלגנטי, רגשות מאירים, ניחוחות ייחודיים ומתוחכמים. המאבק העיקרי היה להשיג נוסחה ייחודית שתמזג נכון את תווי הניחוחות באיכות גבוה במטרה לרקוח ריחות מובחרים וארוכי טווח, באמצעות חומרי גלם יקרים ותמציות נדירות . כל ניחוח של נישאנה מעוצב כמחווה של רגשות ומצבי רוח שונים כדי להוקיר תודה לזיכרון, ולהנציח רגעים יוצאי דופן. הקולקציה של Nishane מדברת לשני המינים וכוללת 30 ניחוחות שונים, אשר מאחורי כל אחד מהם, מסתתר סיפור מופלא, כל ניחוח ישלח אתכם למסע אחר, מסע בין רגשות מעורבים. מסוג הניחוחות שכולם מסובבים את הראש שאתם עוברים ברחוב. מגיע לך להעיז.
Read less
MINIATURE ART
Nishane's MINIATURE ART COLLECTION is an olfactory journey, consistingof diverse and captivating blends. The collection features a variety of scents, each with itsown unique character and story. From the rich, oriental notes of Sultan Vetiver with its bold,earthy notes of vetiver, neroli, and bergamot to thearomatic, fresh and musky Ambra Calabria and theexcellent fragrance within this collection, the refreshingWūlóng Chá, an expression of pure happiness in a bottlewith vibrant notes of citrus, nutmeg, fig and musk. There is a fragrance for every taste and preference.
RUMI
Nishane's Rumi Collection shoes once again the brands mastery in the art of perfumery. Named after the 13th- century Persian poet, Jalaluddin Rumi, this collection is a poetic tribute to his wisdom and spiritual legacy, consisting of two amazing creations: Hundred Silent Ways was created as a a tribute to most- liked perfumes in the history of perfumery with a modern interpretation and blend of pleasant notes, including white florals, peach, orris and woody notes. Fan Your Flames depicts a lovely night-out in the company of loved ones, enjoying conversations in anticipation of better days to come. The blend has an interesting list of notes, including coconut, Rum tobacco and Chinese cedarwood.
SHADOW PLAY
Nishane's Shadow Play Collection is a trio of fragrances that explores the interplay of light and shadow. A collection of three fragrance characters of the traditional Turkish shadow theater - consisting of the charismatic lover Karagoz - with with riotous herbal tones and sweet smells of neroli and jasmine, his friend Hacivat - a sparkling fruity chypre with sharp pineapple and bergamot stems and femme fatale Zenne, made with most delicate rhubarb and vanilla mousse, sprinkled with currant syrup and gently covered with freshly cut rose petals. The Shadow Play Collection is a versatile collection that offers something for everyone.
IMAGINATIVE
Nishane's Imaginative Collection is a line of two fragrances, Vain Naive & B612, launched in 2018. The collection is inspired by the novella "The Little Prince" published in 1943, the most famous work of French aristocrat, writer, poet, and pioneering aviator Antoine de Saint-Exupéry. Vain & Naïve is a tribute to the each unique love ever experienced on earth. This is an enchanting smell of the flower that the Little Prince is in love with, which is simultaneously vain and naïve. The blend has a surprising and delicious list of notes, like plum, raspberry, amber, patchouli, benzoin, Tonka bean & musk.
NO BOUNDARIES
Nishane's No Boundaries collection is a line of fragrances inspired by the idea of travel and exploration, each fragrance is said to capture the essence of a different destination. The No Boundaries collection is a versatile line of fragrances that can be worn for any occasion. The blends are all well-blended and long- lasting, and they offer a unique and interesting take on classic fragrance notes. The fantastic fragrances, like Ani, Ege and Muskane are modern & classic olfactory masterpieces, sure to please even the most discerning fragrance collector.
ABUNDANCE 
Nishane's Abundance Collection celebrates the beauty and diversity of nature. Olfactory experiences inspired by natural elements, to create a harmonious and captivating unforgettable fragrances. The first creation within the Abundance Collection is the innovative Nanshe - a dedication to a hardworking goddess. A Sumerian goddess of fertility, water and social justice, which was believed to be the patron of dreams and prophecy. Nanshe is an invigorating scent that reflects the kind, compassionate, welcoming and wise attributes of this divine figure. With Nanshe, NISHANE wishes a world where the forgotten, the poor, the lonely, and disenfranchised are looked after. Surrounded by a sublime accord of rose which had been widely resorted to help fertility by many civilizations, Nanshe is suggesting poetic emotions with earthy aromas that will mystically conceive the positiveness even in the darkest times.
PRESTIGE
Nishane's Prestige Collection is a line of fragrances inspired by the Ottoman Empire. Nishane's luxurious line Prestige Collection presents exceptional and sophisticated fragrances, with much loved creations, like Nefs, Mana, Shem & Hacivat Oud, crafted by talented master perfumers. Made with high- quality ingredients, the unique and original compositions are exceptionally long-lasting, presented in beautiful and luxurious bottles. The PRESTIGE COLLECTION includes some of most unique niche creations that are sure to please even the most discerning fragrance collector.
EXTRAIT DE COLOGNE
Nishane's Extrait de Cologne collection is a line of complex, versatile and sophisticated fragrances that can be enjoyed by both men and women, inspired by the classic colognes of the 18th and 19th centuries. Turkey has a charming tradition associated with fragrances. Each guest who comes to the house is given a dose of citrus cologne to wash his-her hands. Inspired by this tradition, Extrait de Cologne collection was created, made in the concentration of Extrait de Cologne. To stand out within the Nishane collection, the fragrances are presented in a 100 ml cylindrical bottle. The collection includes the fragrances: Colognise and Safran Colognise. This special collection has a timeless and elegant appeal that will never go out of style.
TIME CAPSULE COLLECTION
Outstanding collection of four fragrances, made in collaboration with four famous perfumers: Dominique Ropion, Anne Flipo, Carlos Benaim, and Jean- Louis Siuzeac. The TIME CAPSULE perfumes are named in Esperanto; they are Papilefiko (butterfly effect), Tempfluo (the flow of time), Tero (earth), Kredo (belief). The Time Capsule Collection is a beautiful and unique collection of fragrances that captures the essence of different eras in history. The 4 scents tell the stories behind today's Action, Time, Place, and Belief concepts. Four of them are all created to tell mysteries of humanity's experiences by the most renowned and distinguished perfumers of our time. Each fragrance is a work of art, and they are sure to be enjoyed by fragrance collectors and enthusiasts alike.
X COLLECTION
In honor of the brands 10th birthday celebration, Nishane re-released it's 5 top-selling fragrances in flanker form with "X" added to the end of their names. These 5 scents are Ani X, Hacivat X, Fan Your Flames X, Hundred Silent Ways X, and Wulong Cha X. The collection consists of a set of skilled perfumers refreshing the most globally successful scents, with a slight cosmetic makeover. The scents within the X Collection are similar to the originals, but the changes that were made helped align the product more with unisex profiles. The Nishane X Collection is a beautiful and versatile line of fragrances. Each fragrance is unique and has its own distinct personality. Whether you are looking for a fresh, airy fragrance, a cool, aquatic fragrance, a warm, spicy fragrance, or a rich, earthy fragrance, you are sure to find a fragrance that you love in the Nishane X Collection.
מזמינים אתכם להגיע לבקר בבוטיק שלנו